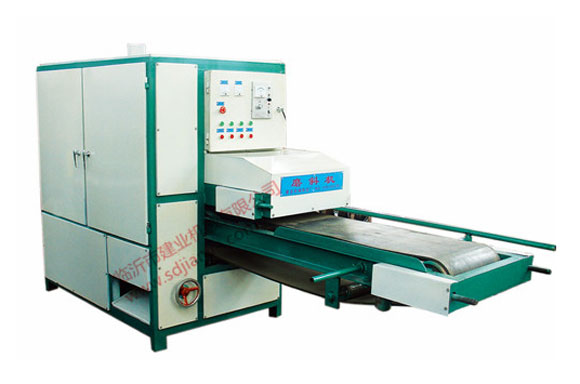 Milling machine >> veneer mill oblique machine
Structure Jianye Shunda mechanical milling machine:
1. transport using high strength, wear ring rubber band, noise-free operation, long service life.
2. Use conveying speed motor, the working efficiency is further improved.
3. Using cycloid, double chain drive, transmission more stable.
4. The dual manual adjustment screw lift, easy operation and high accuracy.
5. The use of imported grinding bearings, to ensure high-speed operation without heat and grinding accuracy.
6. with beautiful and compact cabinet, simple, safe.
7. The ring belt, high-speed two-way grinding, use a separate cutting edge saw head, grinding, cutting edges high speed to ensure high quality and efficient batch processing.
8. The whole structure is compact and reasonable in all the national standard materials.
Jianye grinding machine technical parameters:
| | |
| --- | --- |
| Belt speed | 26000M / min |
| Conveyor speed | 0-45M / min |
| Trimming speed | 5500R / min |
| Total motor power | 6.65KW |
| Weight | 1350KG |
| Equipment Dimensions | 3700mm*1050mm*1700mm |
Jianye grinding machine is suitable for a variety of core plate oblique butt, but also for secondary molding, sheet metal core plate angle grinding, paving, suitable for large, medium batch production workshop.