Adhesive roll series -------All kinds of natural rubber roller
Time:
2016年02月21日
source:
本站原创
Author:
admin
Click:
Secondary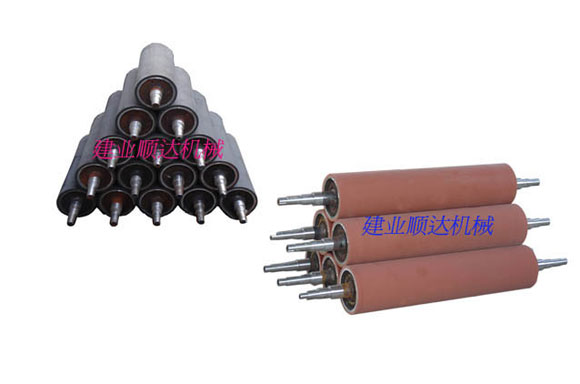 Adhesive roll series>>All kinds of natural rubber roller
Jianye Shunda Machinery Co., Ltd. to build, repair and various industrial glue roll rubber roller.
First, with the most advanced cylindrical grinding machine, roll and ensure the accuracy of various products.
Second, Jianye Shunda machinery with the most advanced formulations and a variety of rubber processing rubber roller production process, to better ensure a variety of rubber rollers in the course of anti-wear, pressure, corrosion resistance, high temperature, etc. life under harsh conditions.
Third, all of the rollers Jianye Shunda machinery used in all GB seamless steel tubes, to ensure that material in the coating, dehydration and other technical requirements of the deformation.