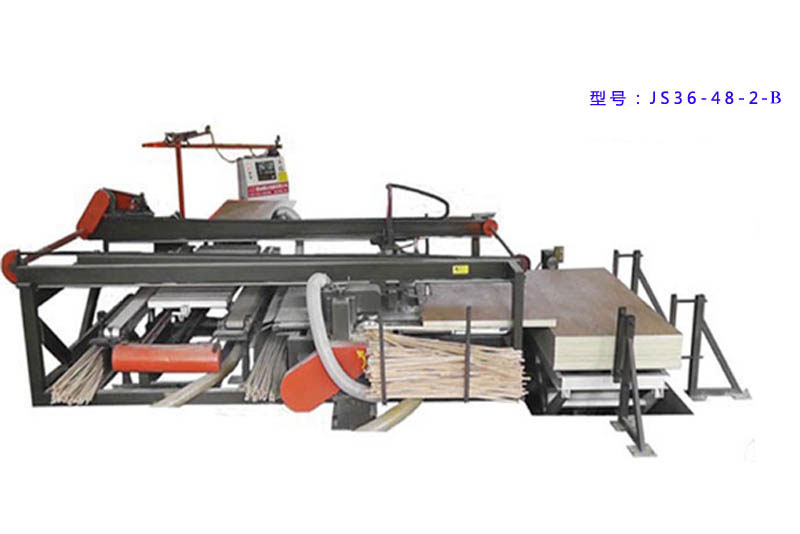 Jianye Shunda machinery automatic sawing machine technical parameters:

Jianye Shunda machinery automatic sawing machine performance:
National Unity Price: 112,000 yuan 3 × 6 feet --4 × 8 foot adjustable automatic sawing machine
Technical Parameters:
(1) servo system, servo motor.
(2) anti-skid function splint.
(3) rack and after finishing planer improve sawing accuracy.
(4) Casting, Low Block / stability / precision / high speed using pure NSK bearings imported from Japan, saw 24 hours of continuous rotation of the shaft can work without frequent starting and reduce costs.
(5) automatic lifts.
(6) 8 blades (4 large 4 small), underlined function (bottom to prevent hair phenomenon), saw edge adjustable size (36 feet -48 feet adjustable).
(7) Infrared positioning.
(8) cycle oil tank saw head.
(9) using hanging rail installation process, reduce dust, increase the service life of the slide assembly.
(10) mechanical power is the soul, the use of spray dust cabinet, laser cutting production process, greatly increase the life of electrical appliances, ensure the stability of the equipment, reducing the electrical failure rate.
(11) with a bottom corner materials transport platform / push plate automatic lift function.
(12) sawing speed / yield / sawing effect is good / 19 seconds saw a cycle.
(13) saw the key to any common side effect is a fully automatic sawing machine can not be achieved.
(14) for precise positioning plate
(15) Any different sensors, proximity switches, fiber optic transmission
(16) with memory function, the system band of the battery, always remember the position of the plate, even if a sudden power failure memory will live in the original location
(17) Working pressure under normal use will not sawing waste "1" Zhang sheet
(18) with automatic fault detection function, fool operation. Emergence of the motor / electrical any failure, the system clearly tell you the point of failure, not a professional electrician can exclude
Servo Control System High Yield 1 Yield top table saw saw two other automated production
Example: Saw 18 PCT of plywood, 1 saw three, 19 seconds a cycle sawing, saw nine one minute, one hour saw 540, 10 hours 5400 (300 cubic meters)
1 2 top table saw saw production (service must be timely in the truck, tied a personal basis under the angle of the upper can be achieved)
Jianye Shunda Machinery