Adhesive roll series -------All kinds of silicone
Time:
2016年02月21日
source:
本站原创
Author:
admin
Click:
Secondary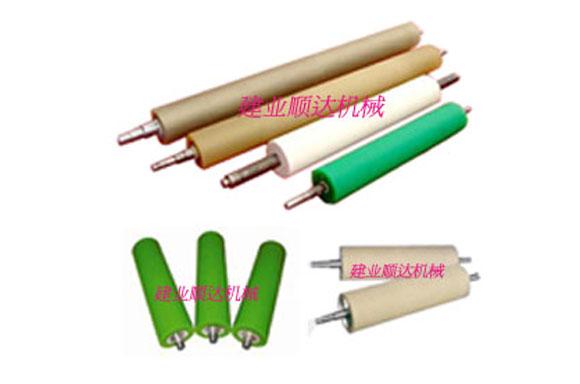 Adhesive roll series>>All kinds of silicone-
<!--[if !supportLists]--> ·<!--[endif]-->Silicone roll refers to the rubber roller heat transfer machine, used in toys, electronics, gifts, special logo printed on thermal transfer cot bronzing product, which is characterized as follows:
1, excellent resistance to high temperature performance, excellent resistance to ozone aging resistance, oxygen aging, light aging and weathering aging properties. Silicone roll placed outside in a free state properties unchanged for several years, so many industries use silicone roller is to place one of its convenience.
2, with high permeability and excellent electrical insulating properties.
3, tasteless, non-toxic silicone rubber without adverse effects on the human body, the body reactions are mild, with excellent physical inertia and physiological aging.